It is important to understand what a 'Pitch Deck' means and what is its importance in digital media. A pitch deck is a brief presentation that gives investors an overview of your business.
It's like an episode of Shark Tank. A show that allows small scale businesses to come pitch for investment from giants like Mark Cuban.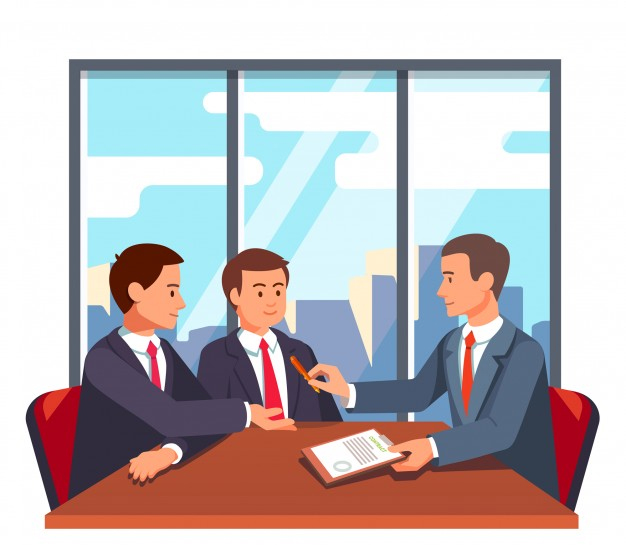 If you have watched an episode of Shark Tank, you would understand the struggle every entrepreneur goes during a pitch presentation. The show is about pitching your business ideas to 4 giant business tycoons who are the old wise dogs in the investment field. It shows the fire that an entrepreneur faces from these 4 investors and how they find a way to poke a hole in a seemingly good idea.
Business presentations are all about convincing the investors that your ideas can generate good returns on their investments. Every investor is looking to invest their money in the next big thing, it is up to us how we showcase that we are the same. It involves an explanation about your product, business model and investment strategy with benefits.
Powerpoint, keynote, and slideshow are the basic tools that help in creating a perfect deck. Pitch deck are generally presented in front of potential investors, client or customers.
A popular survey of 2018 states that
91% of respondents believe that a well-designed pitch deck makes them feel more confident.
92% of respondents say that skills are crucial to success.
46% believe that crafting a compelling story and designing a creative layout with great visuals is the biggest challenge.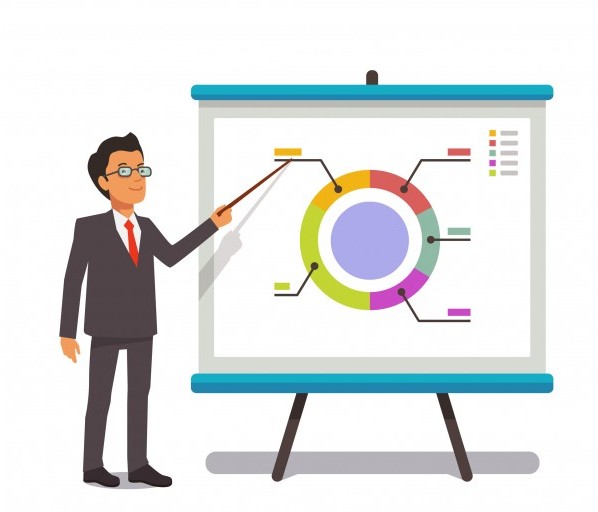 Steps for Best Digital Marketing Pitch
Introduction – This part should emphasis on your big idea along with, Who are you? Need for a digital marketing campaign? Keep it short and sweet.
Team – Many investors believe that the team behind the business plays an important role. The team needs to be energetic, passionate and should have problem-solving skills.
Competitor Analysis – What are the solutions competitors are offering in the market and what difference can your firm offer.
Advantages – How will we benefit from the campaign.
Solution – Explain the complete campaign with the timeline, resources, cost involved and expected results.
Traction – Traction means having a measurable set of customers that serves to prove a potential.
Few Tips For an Ultimate Digital Marketing Pitch Deck
Keep it simple: For an ultimate investor pitch, lesser information is better. Make your slides simple to convey high-level ideas in brief.
Skip the bullets: Try avoiding too many bullets. Make your pitch straight forward with the title and short descriptions, appealing visual content.
Tell a story: Always try to pitch your campaign with some examples or stories.
Keep your pitch deck short: An ideal marketing pitch deck should be no more than 20-30 minutes.
Send your deck as a PDF: Always send your deck as pdf so that your fonts and images are seen clearly in their right resolution. And no one can change or copy it.
The world is changing, and the way of approaching your customers and your investors is changing too. The shift of the market to an online platform has brought about a change in the way of marketing. Digital marketing is the new way of promoting, advertising and selling your product, this method has been incorporated by every organization in the market. It is a process of how you can grab the attention of those consumers who are just in their leisure time. To impress the investors the idea should be unique, innovative and should offer solutions to your clients.
The ideation shouldn't focus on being different, it should focus on being a unique trend in the market for others to follow. For example, the groundbreaking idea JIO to provide a 4G network free of cost to their customer to capture the market. Your pitch deck should showcase how your business is going to capture the mass audience. Along with your idea, the pitch should also focus on the team behind the business and the benefits of being a part of your business by investing in it.