In today's business landscape filled with emerging businesses and startups, there are many different types of investments. How do you know what kind of investment is the right one for you? Each kind of investment has an advantage and a disadvantage which largely affects your business in the long run. 'The one size fits all' strategy doesn't work and you need to be extremely wary of the kind of investment that you choose according to your requirements and needs. If you are familiar with the various types of investments and know which kind of investment is your best bet, it will help you in coming up with an efficient investment pitch deck that relates to your business idea.
Types of Investments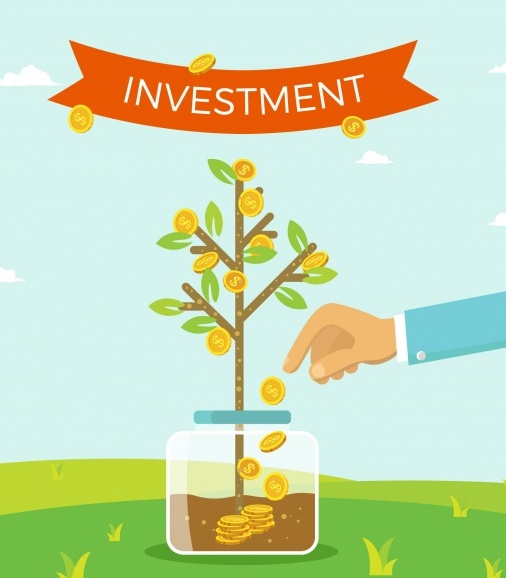 1. Bootstrapping/Self-Funding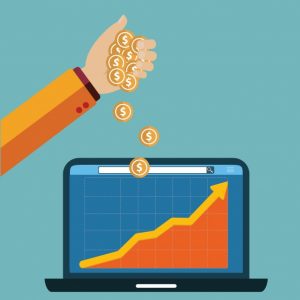 Bootstrapping can be considered to be the most common type of investment for new entrepreneurs and startup founders! The term 'bootstrapping' derives its reference from an individual who tries to lift himself up with the help of the straps on his boots. This is when an individual funds his business himself along with these savings!
Although this type of investment can be considered to be the easiest to acquire, it involves a huge amount of risk. This is because the individual is using his/her own money and a loss might lead them to bankruptcy.
This should always be considered to be the last option for an investment, in case your business fails to acquire any successful investments from other sources
2. Crowdfunding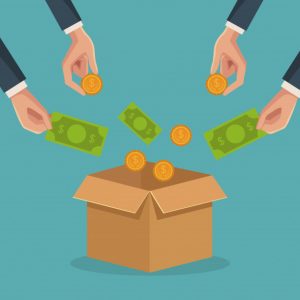 Crowdfunding is a recent Investment phenomenon that is gaining a lot of popularity in today's world of internet and Social Media following! In 2013, more than 5 Billion USD was raised only using Crowdfunding platforms. This is not only a great medium for influencers and NGO's to raise money but can also be considered to be the easiest investment raising technique out of all!
Crowdfunding is when you post your business idea or your endeavor idea on a website asking your Social Media followers to help you out by funding a minimal amount. The amount you raise directly relates to your Social Media following and their generosity towards your idea. After your business launches, you can thereby give your Social Media investors great deals and offers to thank them for the same. This medium can be considered to be very personal and has no requirement of coming up with an investor pitch presentation.
Even though it is a new phenomenon, it is a great idea to use it to raise money through your Social Media. If you are an influencer looking to raise money, this can turn out to be your best bet!
3. Angel Investors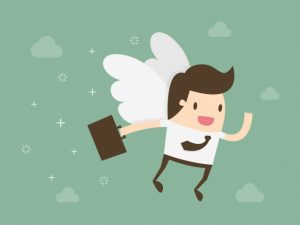 Angel Investors are the investors who invest in your business idea out of their passion and belief in your idea! Angel investors are also called informal investors, seed investors or business angels. Most of the angel investors are successful entrepreneurs and corporate leaders and can thus guide you in the right way to reach your goal! Maybe that's why they are referred to as 'Angels'. Specific Angel Investors invest and guide in their specific fields.
Although, when acquiring investment from an Angel Investor it is imperative that you discuss their involvement in your business decisions. Angel Investors, unlike Venture Capitalists, have no say in your business decisions unless you give them the opportunity to do so. Angel Investors invest typically in the form of a loan or a stock purchase.
4. Venture Capitalists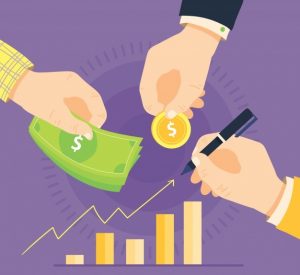 Venture Capitalists are the traditional sources of acquiring investments. They can be considered to be Business Giants and they invest in your business in the form of equity i.e. by owning a part of your company against the money provided by them. They usually invest a handsome amount in your business and if your business idea requires millions of dollars as an investment, Venture Capitalists are the investors you should be reaching out to. Here, making a great investor deck explaining your company's USP as well as your company's profitability is crucial.
Although the most important thing to be considered when acquiring investment from a Venture Capitalist is that they might ask for a say in your business/management decisions. They also need to be paid with a high ROI (Return-on-investment) when compared to the interest rate you need to pay to Banks.
5. Peer to peer (P2P) lending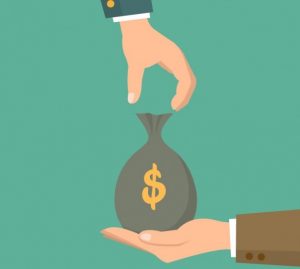 Peer to Peer lending is another great option if you're just starting out with your business and need an initial investment to go along with. Here, new entrepreneurs can start their accounts on different lending sites which can be found out by potential investors from similar fields.
Here, the entrepreneurs need to put up a pitch deck wherein they explain their company's offering, the Market research as well as their Financial Forecasting. The presentation can be considered to be an investor pitch to acquire the attention of the investors.
This is a good medium to acquire investors as these websites help entrepreneurs directly get in touch with the investors while eliminating the involvement of the middlemen.
So, here are the different types of investments and as a start-up founder, it is very important for you to figure out the right medium for your company. Each investor is different and while some investors might be interested in your company's ability to make profits in order for them to earn finance, others might genuinely believe in your business idea.
Hence, it is very important for you to know that your belief for your company should coincide with your investor's belief for your company. If you are looking for an investment pitch deck, feel free to contact us.